Our registered brand is Imachinist, registered in USA. Here are trademark registration certificate: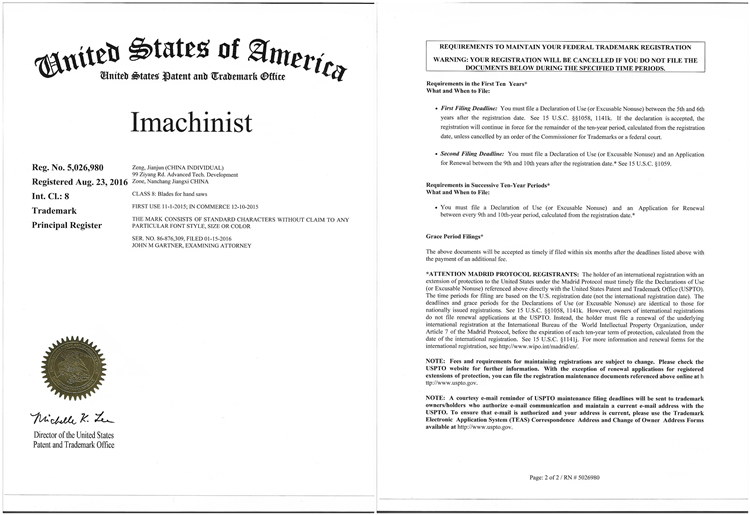 We have got good reputation and feedback from North America with lots of orders from USA, Canada, Mexico, UK, France, Germany and other countries around the world.
Our pursuit is spreading our brand with our wonderful products to the world, we sold our products to EU, like UK, France, Germany, Spain, Italy and other EU countries. We think our goal can be reached after our unremitting efforts.